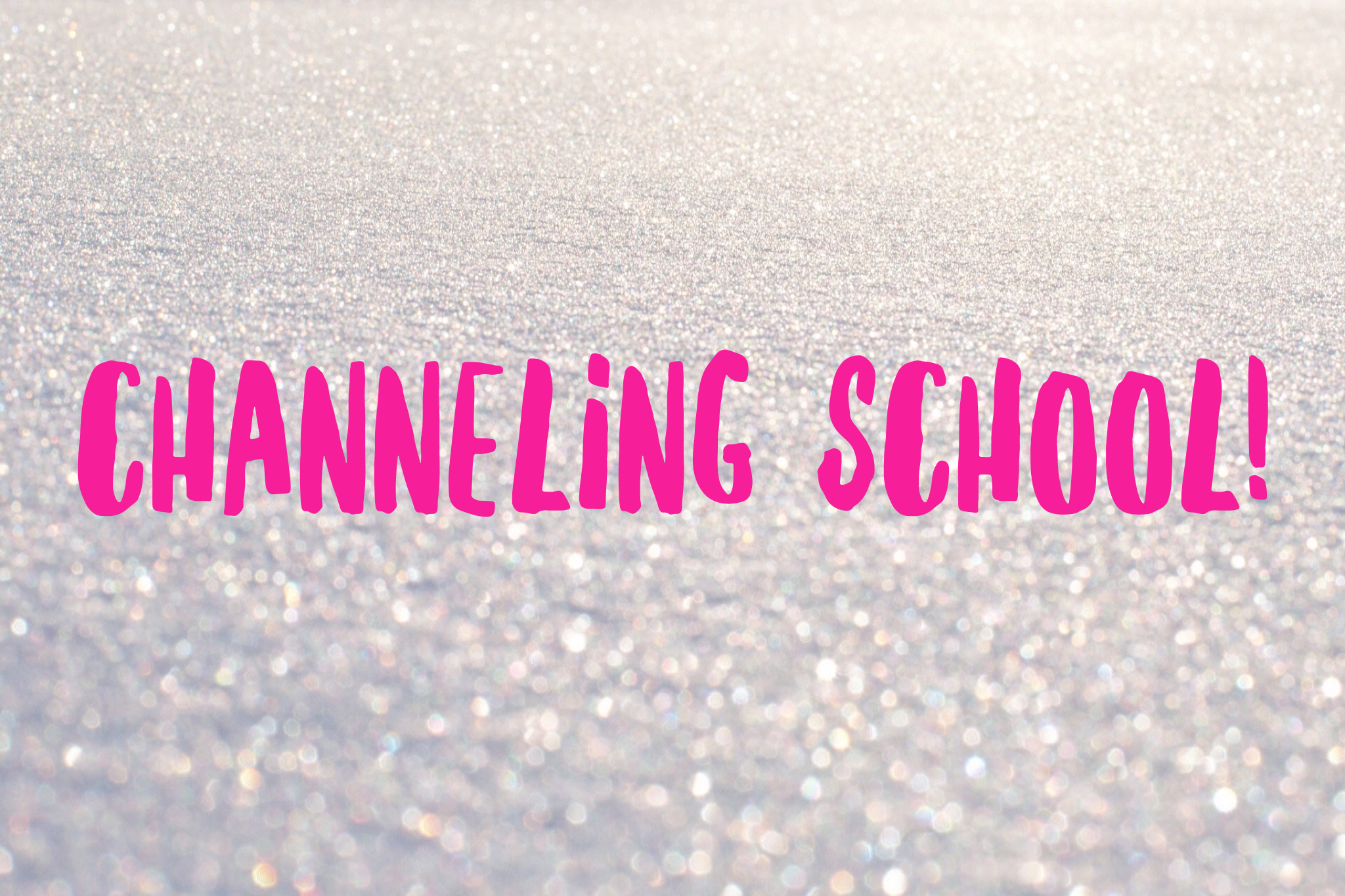 Dive Into your intuitive superpowers
confidently tap into divine wisdom and healing
You have serious intuitive superpowers - and they're amping up.
You feel this, know this - but maybe you're not quite sure how to tap in.
I've got your back.
In this bundle of 20 hour-long sessions, we'll dive into all that multi-dimensional wisdom and healing together.
It's not about learning how, because you already know - it's about remembering. We'll unlock those codes together.
You've always had access, and now you have a guide. To help you connect with your higher self, your guides, and source wisdom to receive for yourself and for others, if you choose.
Answer your biggest questions by accessing the wisdom of your higher self, guides, ascended masters, and source love

Confidently channel guidance and healing for yourself and others

Move gently through fear and challenge to show up for yourself in a much bigger way

Access psychic talents you didn't even know you have

fresh clarity, confidence, gentleness, and self-love

bathe in the wisdom and love of the divine

Gain a new sense of your power and place in the world and big mission here on earth

wield your intuitive superpowers with ease. follow the whisperings and nudges of your soul into the life you were born to lead.
Each one of us can channel. Each one of us has access to divine wisdom through our own soul. If you're reading these words, you are a powerful channel, a master creator, and your own unique embodiment of source love. But so many of us have forgotten that we were born to channel divine love and guidance and healing, to live it everyday.
Channeling School is designed to help people remember their innate gifts and overwhelming grace.
This is a sacred space to help you remember your own divinity and connection to unconditional love and powerful healing. Strengthening your ability to access it on a bigger scale, with confidence, trust, and deep love for yourself and the process.
Channeling School is For:
Anyone who feels like they're meant for something bigger. Anyone who wonders if they have intuitive superpowers (you do!) and wants to develop them in the arms of a safe and loving sisterhood. Because community is essential for quelling the "am I crazy" fears. Spoiler: You aren't crazy. You have your own special place in our world ecology and you're the only one who can fill it.
(But you don't have to worry about how this will happen or feel you aren't doing enough, because you are, always.)
I'm devoting myself to helping the channelers, empaths, healers, and artists find their voice and their confidence and that unshakable bone-deep trust in their gifts. Because the world needs you, now more than ever. More importantly, you need to know how powerful you are, how much you have to give, and that you are here to share these life-changing, world-shifting gifts, so you can move confidently forward in whatever way calls you next.
My aim is to help you unlock and practice those gifts in a safe and loving space. As you step into your channeling, you'll begin to step into other superpowers as well.
When I began as an automatic writer, I had no idea how quickly that innate gift would blossom into spoken channeling, energy healing, visions, distance healing, and whatever is coming next. When we open the door to our gifts, we give them permission to step fully into our lives - and the benefits are 100% magical.
kind words from current and past students:
"Amazing things have been happening already. Synchronicities. Epiphanies. Cleansing tears. All of a sudden, everything seems to make sense. And I mean everything. There's a fire of courage and power burning in my belly that I have never felt before. And more and more spirit guides and angels are showing up. Like so many of them. Boy, this path is amazing."
- Paula Sisson
"I'm finding Channeling School transformative in the way I think about myself and my gifts - and I know this will help me out in the non-Channeling School world as well. It's leading me to greater acceptance of myself in general and channeling in particular. Being able to drop the incredulity and self-doubt is bringing me so much relief, and even joy. I am amazed at everything that has happened - actually being able to channel "on purpose" for someone for the first time - it feels so amazing and fulfilling. Thank you."
- Liv White
"I have been so incredibly grateful for your work and this space over the last few months. It's like a spirit boot camp to get back to myself in a way that feels so amazing. Spirit and channeling aside - watching you shift into this space and trust as teacher has offered as much learning as everything. Being able to witness the teacher aspect, your accessibility and your vulnerability in doing this as you go felt like being in a fairy forest where you remember it's not about who is watching, it's about being true to you. Such big learning for me on that front too - you're an incredible role model. Having been a spirit groupie from a young age, and then coming into my own, I'm aware I judge a bit how much I trust people and what they bring into this kind of space. I so rarely do group style spiritual healing or activities because it never felt like me - and yet my gut and my spirit trust you completely which says to me both an energy aligned and an energy used so powerfully and with the highest integrity - it's that much closer to the core of spirit."
- Heather Reagan
"I'm so grateful for these past few months and this group. It is helping me acknowledge my higher self. I'm feeling called to lead with love and light. To spread joy and gratitude. This class has helped me understand that. Thank you for sharing your gift with us and helping us all to be the best versions of ourselves."
I am feeling such gratitude for this space right now, and not just for the love I have been shown personally. The energy and experience from this powerful group of women has been such a light for me. I think I'm probably the newest (or one of the newest) channelers here and I have learned so much from you all. Thank you for your beautiful generosity."
- Anna Springer Cronin
what you get:
Twenty recordings from past Channeling School sessions
A whole slew of channeled teachings and energy healings to move through as you feel guided. You can return to the videos again and again, receiving something different each time as you move deeper into your own intuition and channeling ability.
Energy healing to open and clear your third eye and channel

Setting the space to safely receive only the highest light and love

Embodying your higher self - receiving healing from your higher self

Communicating with and receive healing from your guides / councils / angels

Tools and practices

Integrating channeling into your daily practice, to follow soul fully (as you step into your biggest dreams and heart's desires)

How to channel for others
Feeling called to dive in?
Hi, I'm Amber!
channel for star beings and two councils, the magdalena high seven and the magical animals of galilee.
I'm an empath, energy healer, and eighth generation sensitive. I'm also a Teacher, writer, speaker, dancer, emotional warrior, and unicorn wrangler.
I love putting my feet in the sand and staring at the sea, walking through the redwoods with the fairies, and driving the backroads of california with a sassy stuffed sea otter named sally.
My mission is to help you tap into your superpowers.
More Kind Words About channeling school:
"I love this group and this space. Of all the private Facebook groups I'm in, this is the group I feel most at home in - and we are SO SUPER aware of all the subtle feelings. I am channeling and recognizing so much in my life because of you and this space. When you speak and channel for me (us) I feel so loved and connected. There are not many times in my lifetime this far I have felt that much love and connection. All you did was divinely timed. I can say this with 100% confidence because of how aligned this class and another particular group I am in. It's like the two courses were by the same person and they weren't. There is no way that would have happened if you weren't in-tune and following your guidance. It has been absolutely amazing for me!! Oh man, I wish I was able to take all of you with my on my particular journey. The realizations and growth I have had is not like anything I have experienced to date. So thank you! For listening, for following the prompting, for being real and so transparent."
"Amber, you are literally delightful to be around. You're so funny and lighthearted. Also serious, but have a way of making me (and everyone else) feel like they aren't crazy and like everything will be and is okay. You have attracted very sensitive people (I guess that includes me!) and it's so refreshing to have a teacher/leader telling you that you are doing a fantastic job, and teaching us through your own example to be gentle on yourself. I really trust you. Also, I am literally amazed at your ability to channel. You whip that shit right out. It is literally SPECTACULAR to watch and witness you work."
- Kate Neff-Whitteker
"This is my second round of channeling school because I loved the first one so much! It was an amazing booster for my intuition and I couldn't resist being part of it again."
- Kylie Morrow
DISCLAIMER:
Amber Adrian is an intuitive channel and healer, not a medical or health practitioner. Each person who receives this work takes full responsibility for any changes and consequences that may or may not occur.